Summer Tour 2021
Missing Italy? Take a Tour with Chiara and enter Grandma's kitchens all around Italy to learn the secret hidden Pasta recipes you are dreaming of!
We will travel together in small villages from North to South Italy to meet the cutest grandmas, we will listen to their stories, enter in their kitchens and let them teach us their best pasta recipes.
Book the Tour - save 30%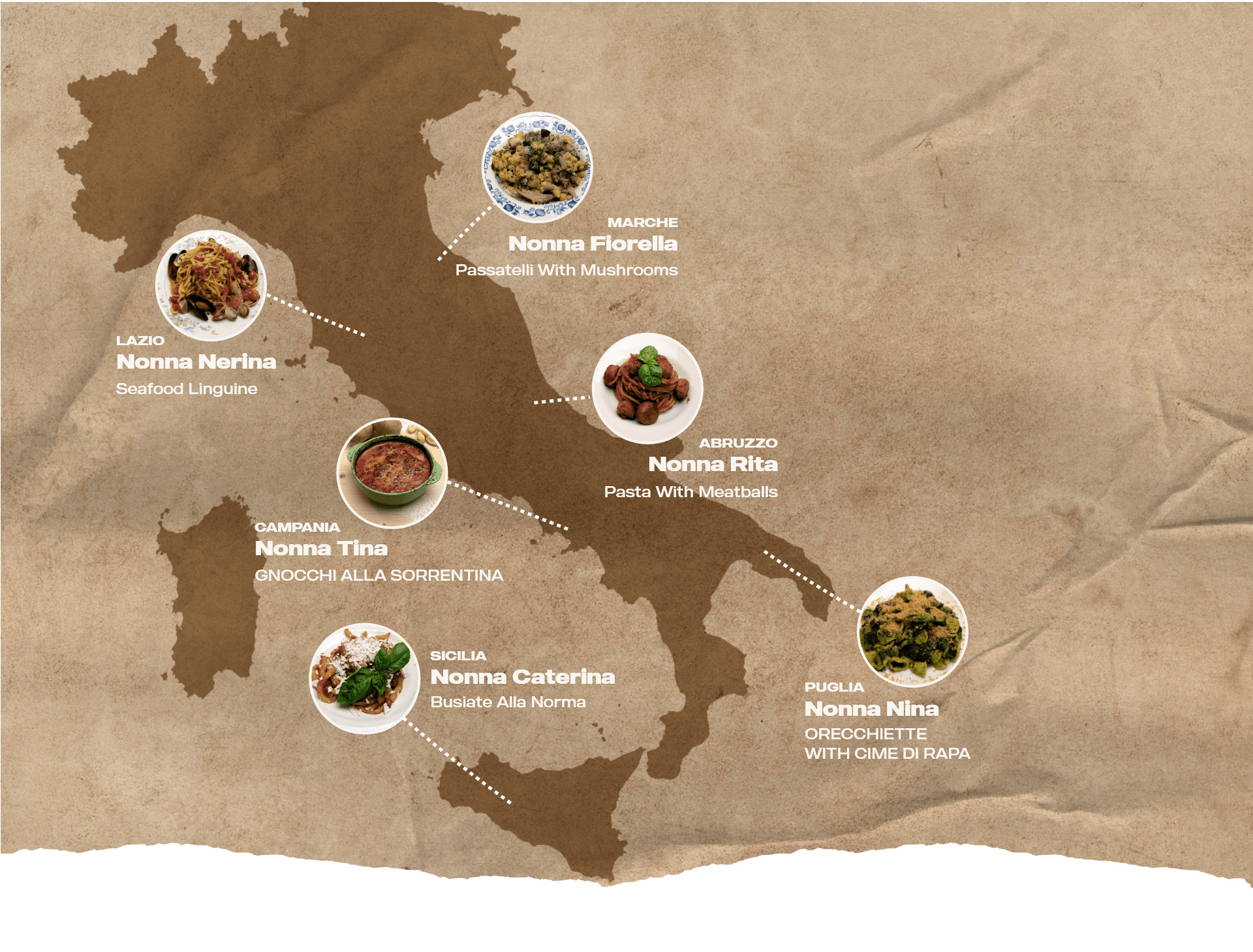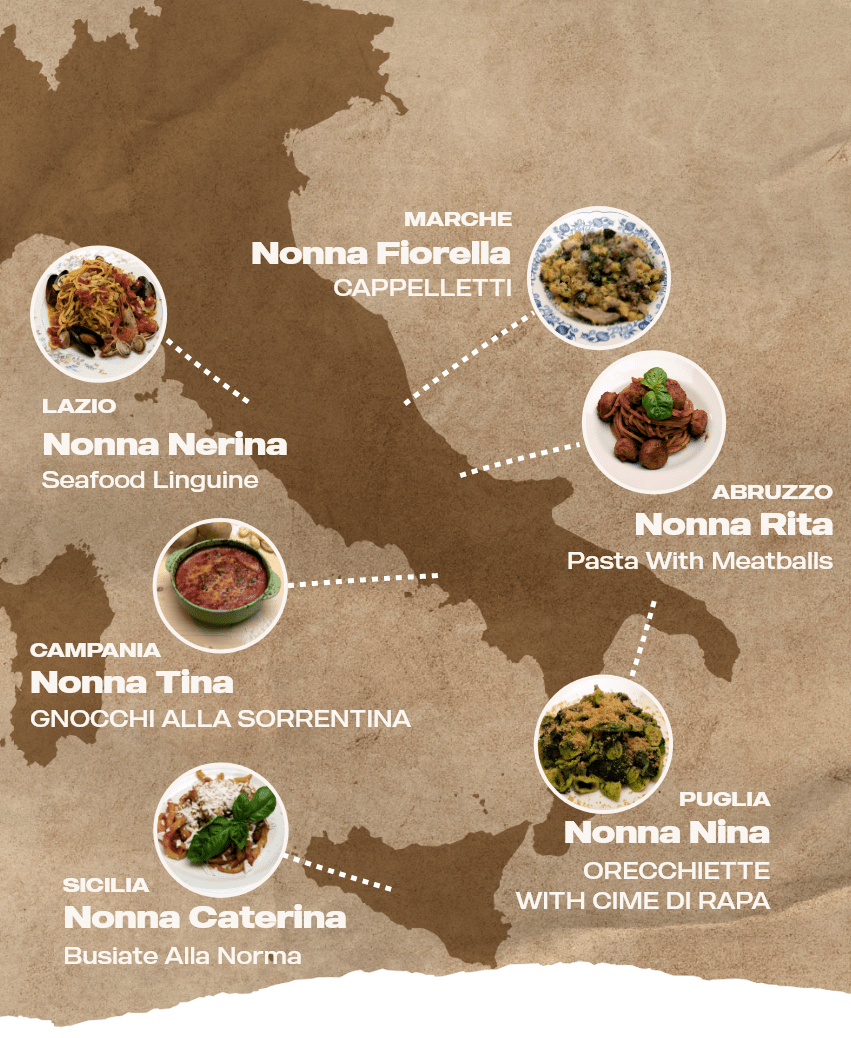 Save 30%
all 6 classes when you book now!
Book the tour
Questions about the tour? We can help.
Nonna Live Summer Tour
Dreaming of eating your way through Italy? Take a tour of Italy with Chiara and enter Nonna's kitchens all around Italy to learn the secret hidden pasta recipes you're dreaming of! For six weekends this summer, we will host six unique pasta classes taught by new Nonna's for one weekend only. Book the whole tour and save 30%!

How Does it Work?

For two weekends in June, July, and August, we will host a special pasta making class with a Nonna each week. We will provide step-by-step instructions and teach you how to make the perfect pasta every time! When you book all classes together in one package, you will receive a special discounted price for the class package.  
What is the Schedule?

We will host one class on Saturday and one class on Sunday for each dish. Saturday classes start at 3PM EST and Sunday classes start at 11AM EST. 
Choose which day and time works best for you! You will be emailed the zoom link for both classes so you can change your schedule as your life changes.
Can't make it? We will credit you for another Nonna Live class if you have to miss. 
Want to join us along the journey? If you sign up for the class package after a class weekend has happened, you can still book a class package! The price on our website has been updated to account for the classes still left on the tour.
See the detailed schedule below to see where we're headed and what we're cooking!
6/12 & 6/13 - No longer available
6/26 & 6/27 - No longer available
7/10 & 7/11 - No Longer Available
7/24 & 7/25 - No Longer Available
8/07
8/21
What Happens After You Book Your Tour?
About a week before each class, you will receive the shopping list of ingredients below to buy for each pasta dish. You can also find the list on the individual dish pages under the "Ingredients and Utensils" section.

You will receive a link to both the Saturday and Sunday class via email calendar invitation, about 50 minutes before the class starts.

Join the LIVE class and learn to cook with Nonna's all over Italy! We can't wait to see you.